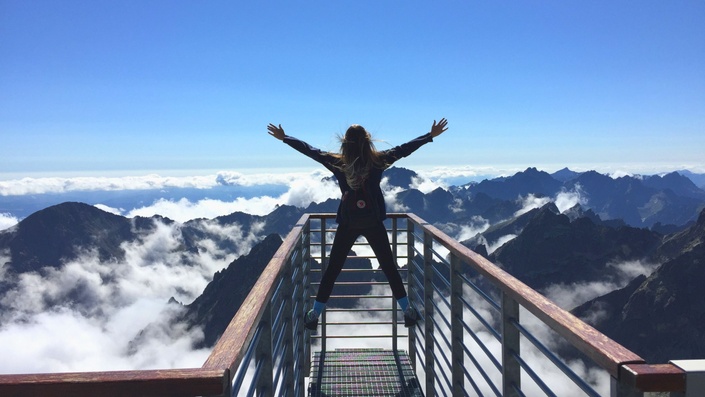 The Smash Your Own Ceiling Academy
Learn how to prime your mindset for success, massively improve your confidence and smash through the blocks that are holding you back
Enroll in Course
Are you a Service Based Business Owner?
Do you have big dreams for your business but just not sure how to get there?
Do you feel like you're always holding yourself back, and getting in your own way of your success?
Do you see other people achieving your goals but you're still staying stuck in the same place?
Are you ready to take action?
If so, the Smash Your Own Ceiling Academy is for you!
Let me ask you a question – do you secretly know that you're holding yourself back? That you'd like to be more, do more, and have more, but when push comes to shove you just don't take the leap?
Maybe you believe your own excuses. Things like "Am I doing the right thing?" "I don't want to bother people"
Maybe you have all the right intentions, but you're not sure where to start, and you find yourself overthinking and lacking the clarity you need to move forward or wondering which way is the right way to go.
Maybe you start things and head in the right direction, and then instead of getting the job done and finished, you convince yourself that you need to start again and do something different.
Or maybe you get hi-jacked by your inner critic?
Whichever it is for you, you're in the right place!
"The Smash Your Own Ceiling Academy is the perfect partner to your business venture. It's everything you need to get you into the right mindset, get you comfortable with being visible, to help you narrow down your niche and with the benefits of an amazing Coach and group of peer cheerleaders to get you sailing over those hurdles like a gold medal athlete." Clair
I REMEMBER BEING IN THAT PLACE TOO

I vividly remember being sat at my desk, with a big dream, but I secretly knew that I wasn't living my own potential. I was definitely guilty of getting in my own way. In fact for me it was all about excuses. An opportunity would come along and instead of jumping at it, I'd come up with excuses why I shouldn't. 'I'm not ready' 'What will people think?!' Are all things that would whir around in my head!
But then, one day I realised that I was my own biggest block, and it was then that I made the decision to work on my mindset – and that's exactly what I did!
Since then I've helped loads of people find or grow their confidence, get out of their own way, stop holding themselves back and go for the success that has always been just out of reach!
And I'd love to help you too!
"The Smash Your Own Ceiling Academy is open, empowering, supportive and you get even more than you hope to get when you sign up!! I feel genuinely supported by Barbara and the others in the group and Barbara creates a safe space with tailored advice for each person." (Hazel)
Is this where you are right now?
You're playing small (and you secretly know it)
You feel stuck and dis-engaged with where you are right now, and struggling to find the clarity to move forwards.
You keep getting in your own way, and holding yourself back
You feel overwhelmed at what you've got to achieve to realise your vision
You feel like you've lost confidence and really want it back so you can move onwards and upwards.
You have the perfect excuse for every good opportunity that comes along…Things like…"I don't have the time" "I'm too old" "I don't have enough experience" "I don't really know how" "I don't want to annoy anyone"
Your self talk is not your best cheerleader – "Why are you bothering?" "You're not good enough" "You'll fail anyway" "What will other people think?" are things that pop into your head whenever you want to try something new.
You sabotage your own success. Maybe you're always looking for perfection, have high expectations that you feel you can't live up to, you tend to have great ideas but never seem to get to the finish line before starting again, or you're a master procrastinator.
You're scared of getting too busy having to work harder, and not have any time to do the things that you love.
If this resonated with you, you're definitely not alone! This is something I see all the time! Amazing Business Owners who are blocking their own success and not living their true potential or sharing their magic with the world.
Trust me, it really doesn't have to be this way!
WHAT IS IT?
THE SMASH YOUR OWN CEILING ACADEMY IS A 6 MONTH ONLINE GROUP MENTORING PROGRAMME DESIGNED TO NOT ONLY GIVE YOU THE TOOLS TO PRIME YOUR MINDSET FOR SUCCESS AND STRETCH YOUR COMFORT ZONE, BUT ALSO SUPPORT YOU EVERY STEP OF THE WAY TO GET THE RESULTS YOU WANT IN YOUR BUSINESS. WHETHER YOU'RE JUST STARTING OUT, OR YOU'RE WANTING TO SMASH YOUR CURRENT FINANCIAL GOALS THIS IS THE PROGRAMME FOR YOU.
If you enjoyed the 5 day challenge…you're going to LOVE this!!
"This programme has helped in more ways than I can ever explain…this programme and Barbara have completely changed my perspective. It's impacted on my work, my home, my family and my health and all for the better! You get so much support, Barbara is always on hand and cheering me from the side lines. I understand me a lot better and I've "found" my confidence again!
Give it a try…trust in Barbara and the programme and this will change your life!"
(Michelle)
- TRUDY

The Smash Your Own Ceiling Academy is for you if:
You know you're capable of more – because you can feel it!
You have big dreams that you really want to achieve but just can't seem to get there
You feel overwhelmed or lack clarity on where you should be focusing your attention
You're tired of seeing other people getting the success you really want
You're ready to grow your confidence and stretch your comfort zone
You're ready to take action to start getting the results you want (and need)
You want to work with a Success Coach and get the support you need
You want to surround yourself with amazing business owners all on the same journey
The Smash Your Own Ceiling Academy isn't another online course.
It's a 6 month Group Mentoring Programme designed to give you the tools to prime your mindset for success, grow your confidence AND the business tips you need to achieve your goals without the overwhelm.
"I cannot recommend this fantastic lady enough! I'd lost sight of how to get where I wanted to go and Barbara knew exactly how to hone in on what was needed. I feel more empowered than ever to be able to achieve my goals. Thank you Barbara for your time, support and being so on the ball!" (Helen)
Your Instructor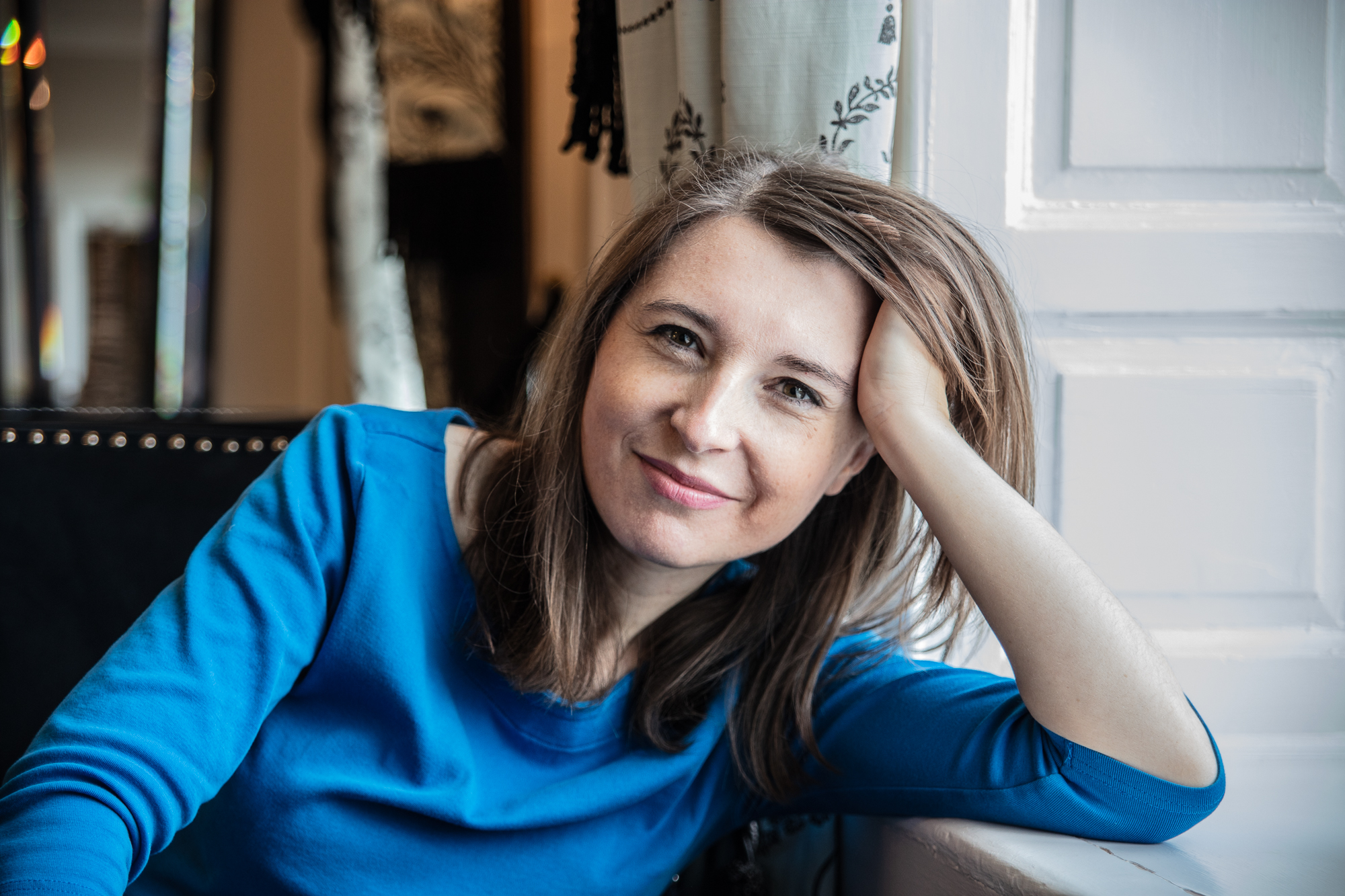 Barbara Nixon is a Personal Leadership coach who helps Managers, Directors and Business Owners improve their mindset, confidence, and really grow as a leader.
With over 20 years in the Personal Development arena, including 12 years in corporate positions, Barbara has worked with hundreds of people to help them improve their skills and get to where they want to go.
She prides herself on teaching how small tweaks can reap massive results to build a life and career you really love.
She is also the host of the interview series Lessons from Leaders, and is the proud author of The Boss Hat, a self development book designed to help you be the leader you were always meant to be.
Outside of work, Barbara is married to Dave, has 4 kids, 3 of whom have upped and left, and a fab dog! She is a lover of comedy, going to the pictures, walking the dog and just generally having a laugh.
"I've been lucky enough to work with Barbara and she is one of the most incredible women I have had the privilege to know.Truly inspiring, she is a great motivator, shares pragmatic, practical advice and is full of positivity and innovation.
This programme really is life changing and encourages you to dig deep, reflect, refocus and reframe your mindset/outlook.I wouldn't have got to where I am now without her and am forever grateful… long may our working relationship last and I wear my 'BN Ambassador' badge with pride!" (Francesca)
Let me tell you something…MINDSET IS EVERYTHING!!
It can absolutely propel you forwards, or it can keep you well and truly stuck in a Groundhog Day loop forever!
But the thing is, working on your mindset and going towards a goal on your own can be really tough!
Even with the best of intentions you can find yourself having days where you're doubting your own ability, where you're wondering why you bother, where you procrastinate, where you get busy on the wrong things, where you stop doing the things that really matter and before you know it, you're right back where you started!
That's why I created the Smash Your Own Ceiling Academy. A 6 Month Group Mentoring Programme where you'll not only get all the information you need; you'll also get full accountability and be part of an action focused group all going for what they want.
This programme has been designed to make it easier to stretch your comfort zone, and achieve your goals, and growing your business whilst growing your mindset and confidence at the same time.
This is Mindset, Strategy and Business all rolled into one!
There is an easier way than what you've been doing…and this is it!
ARE YOU READY TO GET STARTED?
"Barbara is a genuine powerhouse! She has been a key part of my support system for my latest launch and has made sure I've stayed on track and remained focused. She's been by my side every step of the way and it's been incredible" (Jo Sweeney)
The Smash Your Own Ceiling Academy gives you all the tools you need to Prime your mindset for success, and grow your business.
Here's What You'll Get:
A 1-1 Call where together we outline your strategy so you know exactly where you're heading
Each week (for 6 months) we have a group coaching call to answer questions, unpick any blocks and keep you on track.
Lifetime Access to the members area and all the course content to help you overcome any blocks in your business that you can go through time and time again.
Access to a Facebook Group where you can ask questions, celebrate success, and support other members.
Guest Training from Industry Experts who come to support our members.
PLUS – You'll also get access to BONUSES Including: The Fearlessly Visible 30 Day Challenge Online Programme and The Success Booster Masterclass and so much more.
Course Curriculum
START HERE
Available in days
days after you enroll
MINDSET - WEEK 1
Available in days
days after you enroll
MINDSET - WEEK 2
Available in days
days after you enroll
Frequently Asked Questions
When does the course start and finish?
The course starts now and never ends! It is a completely self-paced online course - you decide when you start and when you finish.
How long do I have access to the course?
How does lifetime access sound? After enrolling, you have unlimited access to this course for as long as you like - across any and all devices you own.
What if I am unhappy with the course?
We would never want you to be unhappy! If you are unsatisfied with your purchase, contact us in the first 5 days and we will give you a full refund.